SPONSORSHIP IN THE UAE IS HERE
Sharakah sponsorship agency has a friendly, straight forward, professional approach to brand partnerships. From this we will achieve the specific needs of each partner.
Synergies that align
WE ENSURE THAT YOUR BRAND ALIGNS THROUGH PARTNERSHIP WITH SPECIFIC AUDIENCES.
The key to sponsorship marketing is creating and having the best relationships with contacts across a plethora industries.
Our marketing specialists make connections with high-profile businesses and rightsholders, to enhance every aspect of a sponsorship deal as much as possible.
Here are just some of the brands our team has worked with.
Local brand with global presence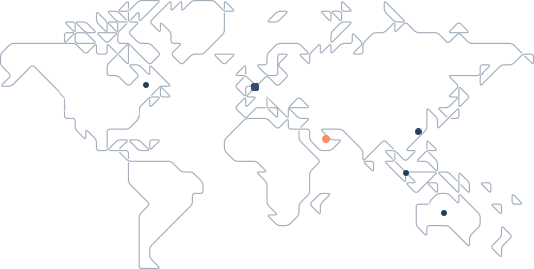 Event venue sponsorship, gala evening, parties for marina events in Asia and the Middle East.

UK and Singapore based partnership deals and activations. Premiership Football Club and yacht show event based activation.
Working on management and activations through football, extending the partnering relationship into European 'Play at a top stadium' on pack promotion.
Premiership and FA based account management and activation. Extended reach into the region and increased brand cohesion through community activities for both parties.
No posts were found for provided query parameters.
If you need to message us, please fill out the form below
Monday – Friday
8:30AM – 5:30PM
Saturday – Sunday Closed
Excited to know more about sponsorship and partnerships, great get in touch so we can help.
Sunday – Thursday
8:30AM–5:30PM
Friday – Saturday Closed